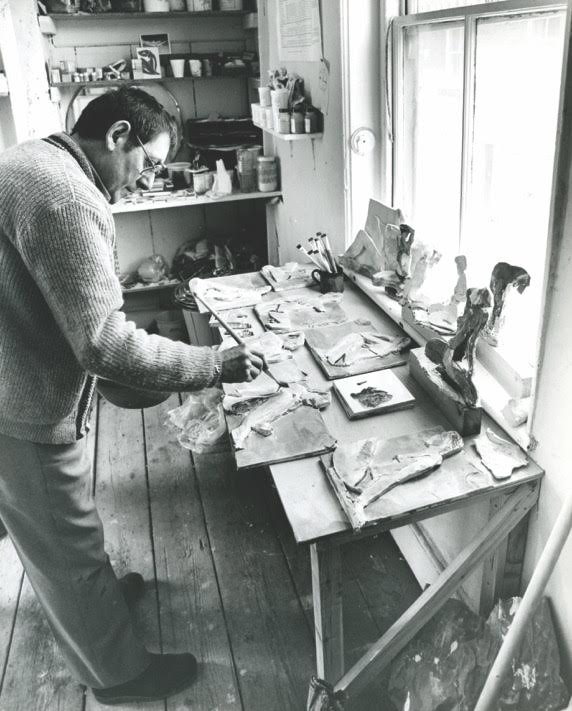 Photography by George Lewsinky
Ivor Abrahams was a British sculptor, ceramicist and print maker. Regarded as a maverick, he ignored trends and found inspiration in a diverse range of subjects, including the British garden, cityscapes, oceans, mythologies, animals and the human figure.
Born in 1935 in Wigan, Lancashire he studied sculpture at Saint Martin's School of Art (1952-54) before going on to attend Camberwell School of Art (1954-57). Abrahams' first show with Peter Blake, was held at the Portal Gallery in 1960. He was included in the seminal 1961 '22 Young Sculptors' exhibition at the ICA and had his first solo show the following year at Gallery One in London.
His work has been exhibited widely, with a sculpture retrospective of Abrahams' works held at the Yorkshire Sculpture Park in 1984 and a prints retrospective at the Royal Academy of Arts in 1999. His works are held in a number of public collections including those of the British Council, the Bibliothèque Nationale, Paris, and the Metropolitan Museum in New York.