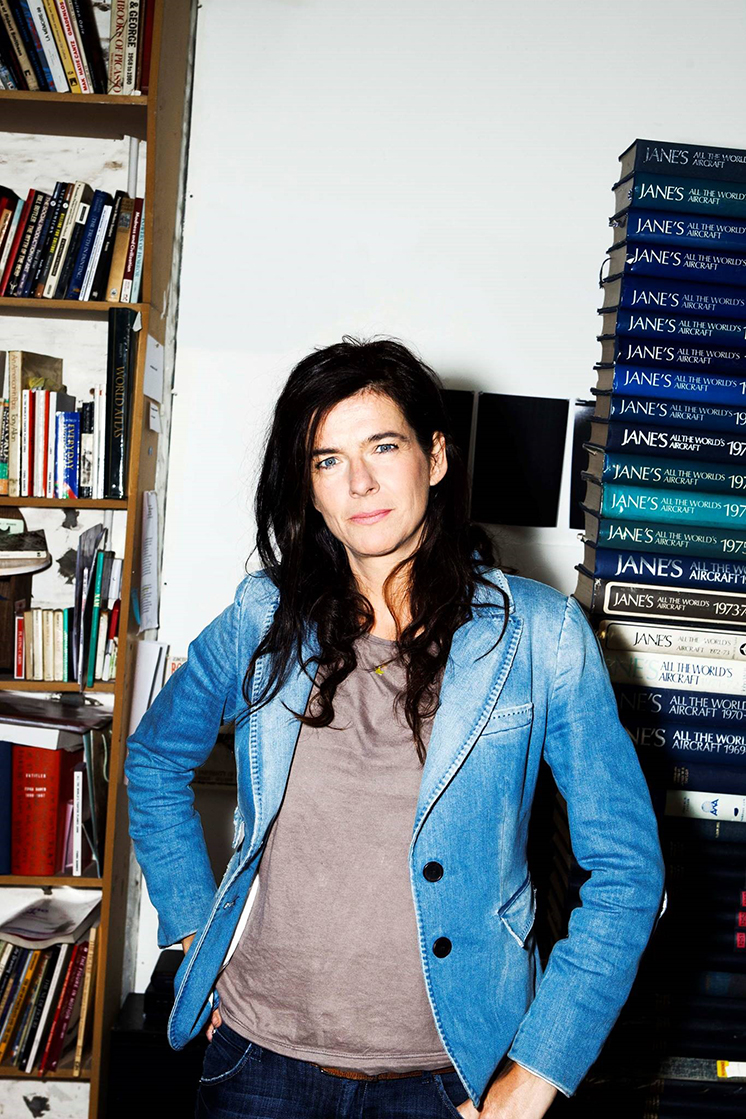 Photograph by Mischa Haller
Fiona Banner is a British artist whose art explores the complexities of language and conflict. Her work encompasses text, sculpture, drawing, film and installation.
Born in 1966 in Merseyside, north west England, Banner studied at Kingston University before completing an MA in Fine Art at Goldsmiths, University of London in 1993.
Her early works took the form of 'wordscapes' or 'still films' – detailed accounts written in her own words of feature films. More recently, she has explored the idea of the art historical nude, observing a life model and transcribing the pose and form in relation to her earlier transcriptions of film.
Publishing, in the broadest sense, is at the heart of her practice. In 1997 she started working under the title of The Vanity Press. She has published books, objects, and performances - often deploying a playful attitude and bringing pseudo grandeur to the act of publishing.
In 2002, Banner was shortlisted for the Turner Prize, and in 2010, she was selected to create the tenth Duveen Hall commission at Tate Britain. She has exhibited across the world and has recently had solo exhibitions at De La Warr Pavilion, Ikon Gallery and Yorkshire Sculpture Park, among others. Her work is held in public collections including the Arts Council, British Council and Museum of Modern Art, New York.
Fiona Banner is represented by Frith Street Gallery, London; Galerie Barbara Thumm, Berlin and 1301PE Gallery, Los Angeles.