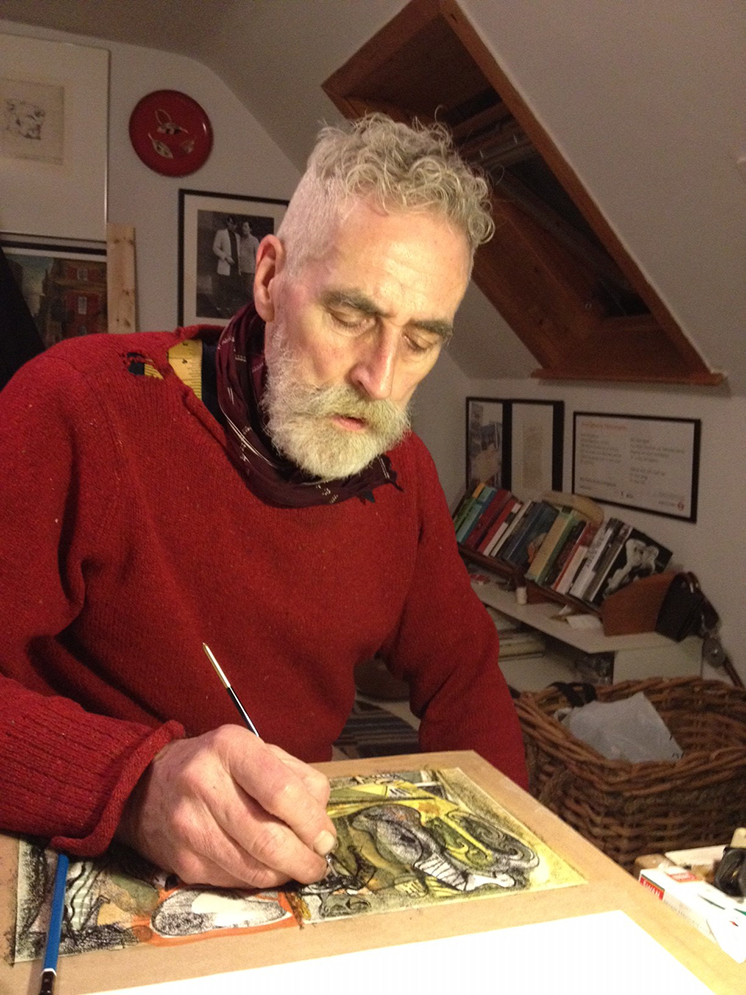 John Byrne is a Scottish artist and playwright. He is known for his paintings and printmaking, as well as album cover designs for bands such as The Beatles.
Byrne was born in Paisley and grew up in the notorious Ferguslie Park housing scheme. In 1958 he attended the Glasgow School of Art and in his final year he was awarded the Bellahousten Award, the school's most prestigious painting prize. His painting career took off after he sent a small picture of a man in a panama hat to Mayfair's Portal Gallery, claiming it to be the work of his father. It secured him his first solo show in 1967.
Byrne's paintings hang in The Scottish National Portrait Gallery in Edinburgh, the Museum of Modern Art and the Kelvingrove Art Gallery and Museum in Glasgow. In 2004 he was made an associate of the Royal Scottish Academy and a full member in 2007. He is also an Honorary Fellow of the Glasgow School of Art, the Royal Institute of Architects in Scotland, an Honorary Member of Royal Glasgow Institute of the Fine Arts and has Honorary Doctorates from the universities of Paisley, Glasgow, Aberdeen and Strathclyde.