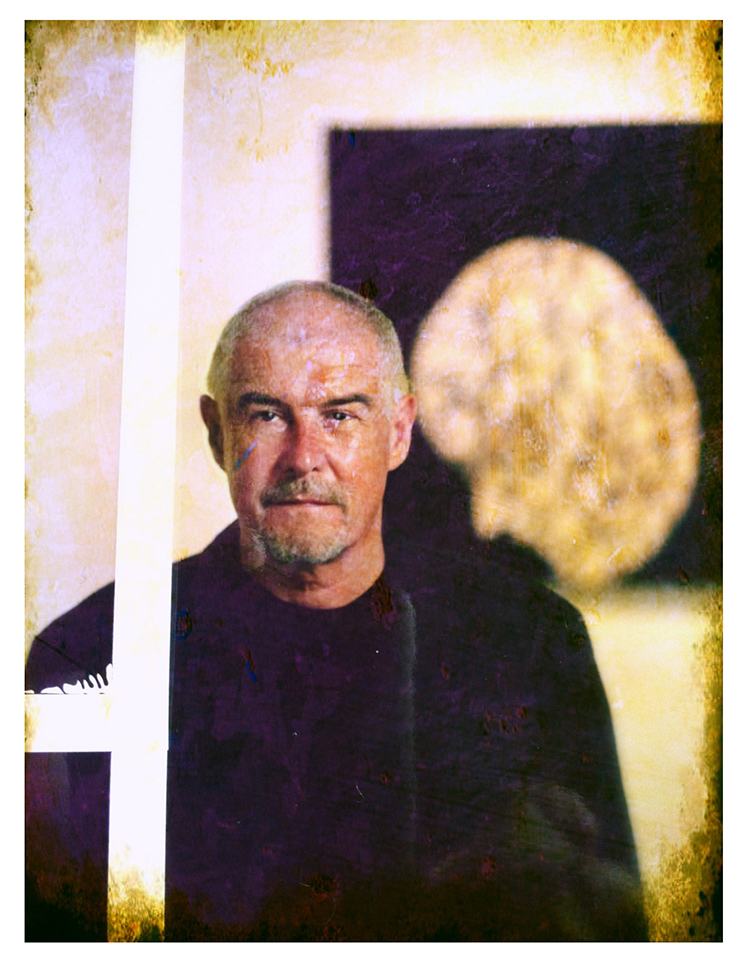 Photograph by Jim McHugh, 2012
Tony Bevan was born in Bradford, UK, and studied painting and sculpture at Bradford School of Art, then in London at Goldsmiths College and the Slade School of Fine Art.
His figurative paintings of the 1980s established his forceful imagery centred on the human form in isolation. The brutal physicality of his painted surfaces led some critics to see him as an heir to Francis Bacon and Frank Auerbach.
In his mature work he has concentrated on human heads, many of them disguised self-portraits seen in extremis: viewed at odd angles, truncated and enlarged so that they take on the attributes of landscape.
The same visceral language is applied to other subjects, including architectural interiors and table-top still lifes that likewise convey heightened emotional states.