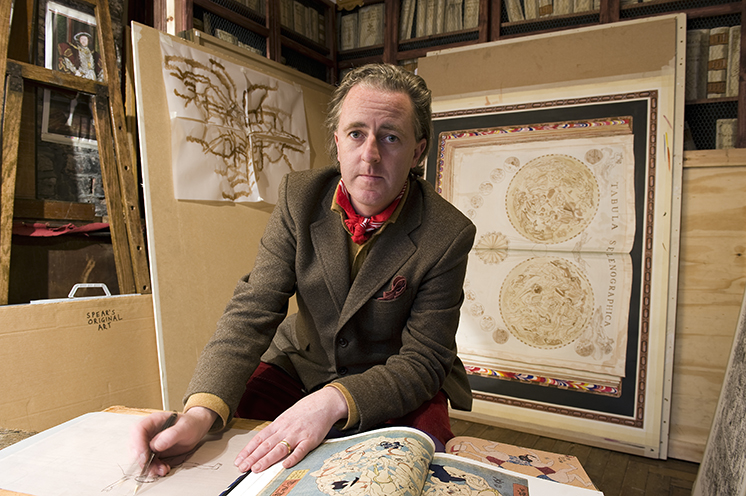 Adam Dant creates densely wrought 'narrative' ink drawings depicting familiar public spaces and monuments with reference to mythology and history. In this parallel world he wryly exposes a contemporary culture saturated in visual cyphers and underpinned by latent political metaphor.

Dant studied Fine Art Printmaking at the Royal College of Art, MS University, Baroda, India, Liverpool School of Art and HDK Berlin. He was the recipient of The Rome Scholarship in Printmaking in 1993, and in 2003, he won The Jerwood Drawing Prize.

Dant's work is exhibited internationally and is in the collections of Tate Britain, MOMA New York, Deutsche Bank, UBS, Musee D'Art Contemporain, Lyon, HRH Prince of Wales, Museum of London, UK Parliament and various other public and private collections. He lives and works in London.