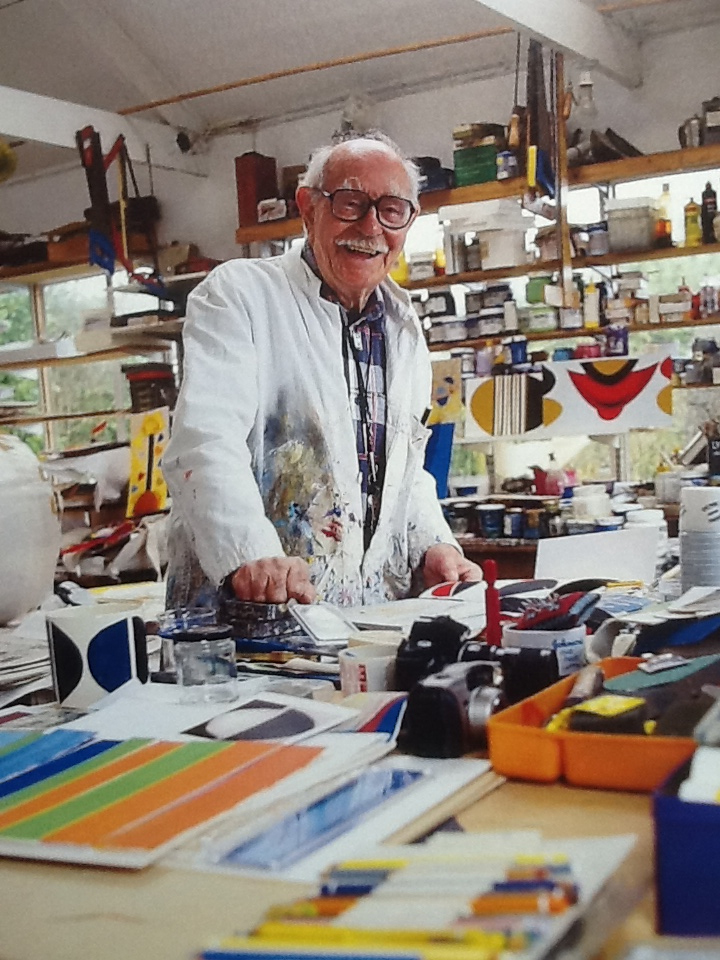 Sir Terry Frost RA is one of the UK's most acclaimed abstract artists. He turned to painting as a profession in his thirties after being encouraged by Adrian Heath, a fellow POW in Stalag 383 prisoner of war camp.

Frost studied under Victor Pasmore at Camberwell School Of Art. After moving to St Ives he became an assistant to sculptor Barbara Hepworth and worked along side other painters such as Ben Nicholson and Peter Lanyon who influenced his move into abstraction. 
Cornwall provided a rich source of inspiration for his work throughout his life. Frost went on to exhibit regularly in London and throughout the world. He taught at Leeds and Corsham Art Schools and became Professor of painting at the University of Reading. He was made a Royal Academician in 1992 and knighted in 1998. 

Terry Frost is represented by Beaux Arts.