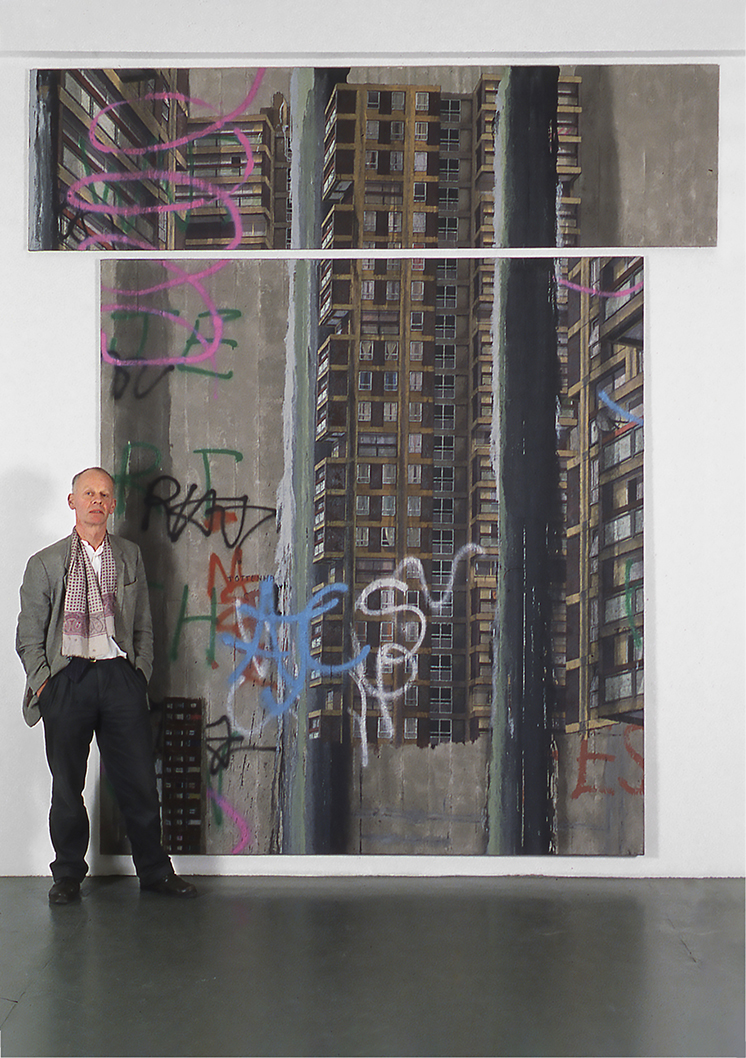 Born in Surrey, England in 1935, David Hepher studied at Camberwell School of Art and then the Slade School of Art, London, where he later became Professor and Head of Painting. For over forty years, David Hepher has centred on a single subject, the high-rises of south London, through which he has channelled the diverse currents that have swept the international world of contemporary art. His multivalent work has both celebrated and mourned modernism in modes that are futuristic and nostalgic, utopian and entropic. 
His work is featured in national collections including Tate, Victoria and Albert Museum, Arts Council England and the Contemporary Arts Society. His work has been exhibited in solo exhibitions at London's Serpentine, Whitechapel and Hayward Gallery and was included in Unpopular Culture: Grayson Perry Selects from the Arts Council Collection, Hayward Touring; British Council Collection: My Yard, Whitechapel Gallery; Out of Britain, National Museum in Riyadh, Saudi Arabia; and Reality: Modern & Contemporary British Painting at the Sainsbury Centre for Visual Arts, Cambridge and the Walker Art Gallery, Liverpool, UK.
Hepher is represented by Flowers Gallery in London and New York.