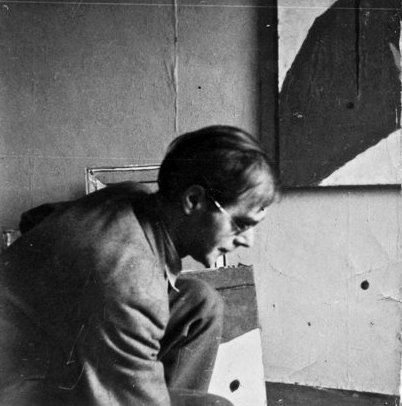 Roger Hilton, CBE was a prominent post-war British abstract painter and member of the St Ives School. He studied at the Slade School of Fine Art and the Académie Ranson in Paris under Roger Bissière.
In the 1950s he moved from his early figurative painting to a more abstract style, taking inspiration from the natural world. He moved to St Ives in 1965 and became acquainted with the St Ives School.
Hilton returned to figurative subjects in the early 1960s, with a series of female nudes. In the 1970s he created colourful small-scale gouache which were highly regarded.
Hilton won the John Moores Painting Prize in 1963 and in 1968 he was awarded a CBE. Hilton's work is featured in many public collections including the Tate collection, British Council Collection and Arts Council Collection