Artist
Yinka Shonibare CBE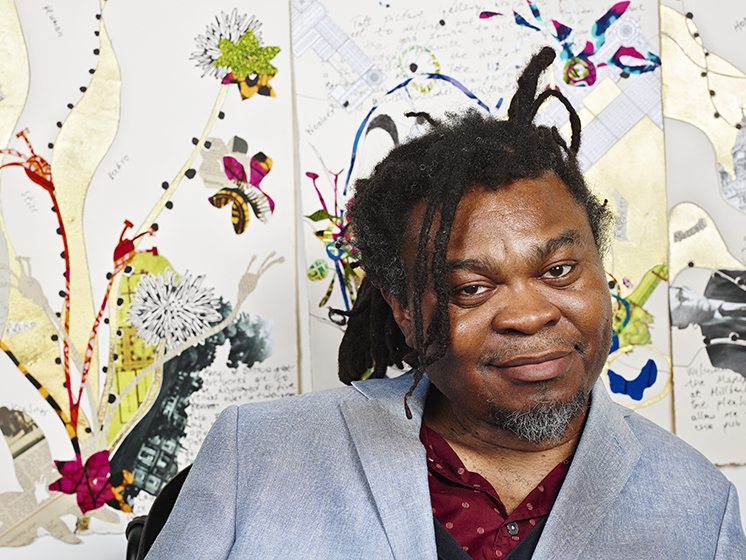 Photograph by James Mollison, 2014
Yinka Shonibare, CBE was born in London and moved to Lagos, Nigeria at the age of three. He returned to London to study at Byam Shaw School of Art and then Goldsmiths College, graduating as part of the 'Young British Artists' generation. 
His work explores issues of colonialism and post-colonialism alongside those of race and class. He uses a range of media including painting, sculpture, photography, installation art and textiles.

He has exhibited at the Venice Bienniale and leading galleries worldwide, and was shortlisted for the Turner prize in 2004.
Yinka Shonibare is represented in the UK by Stephen Friedman Gallery.