Revealing the 'unknown knowns'
On show from 10 March to 15 April 2017, Gordon Cheung: Unknown Knowns brings together new artworks which continue the artist's interest in historical revision and the mechanics of power that govern our understanding of the world.
The title references Slavoj Zizek's observation that Donald Rumsfeld's theory of knowledge omitted a crucial fourth category, 'unknown knowns' – the things we don't realise we know; the unconscious beliefs and prejudices that determine our perceptions and actions.
Images of three artworks from the show are now available to license through Artimage. These include Cheung's monumental triptych Great Wall of Sand, 2017 (above), which interweaves ancient cartography, 3D Google maps and Chinese plans for the 'One Belt One Road' initiative to draw attention to the underlying politics of world geography.
License now
Browse our new images below, in addition to some other recent Gordon Cheung works. Alternatively view all his images here.
Cradle of Civilisation, 2017: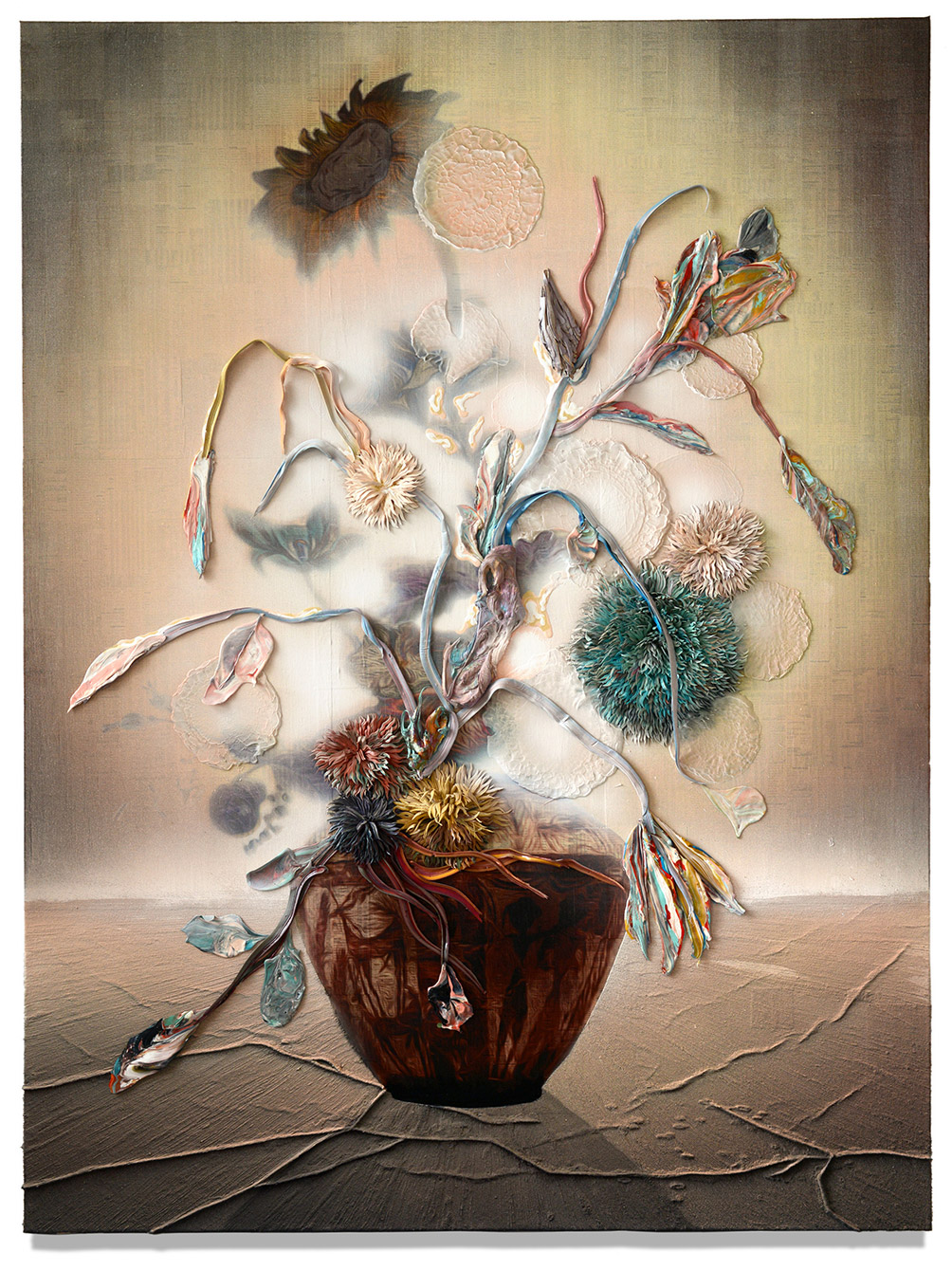 Island, 2014: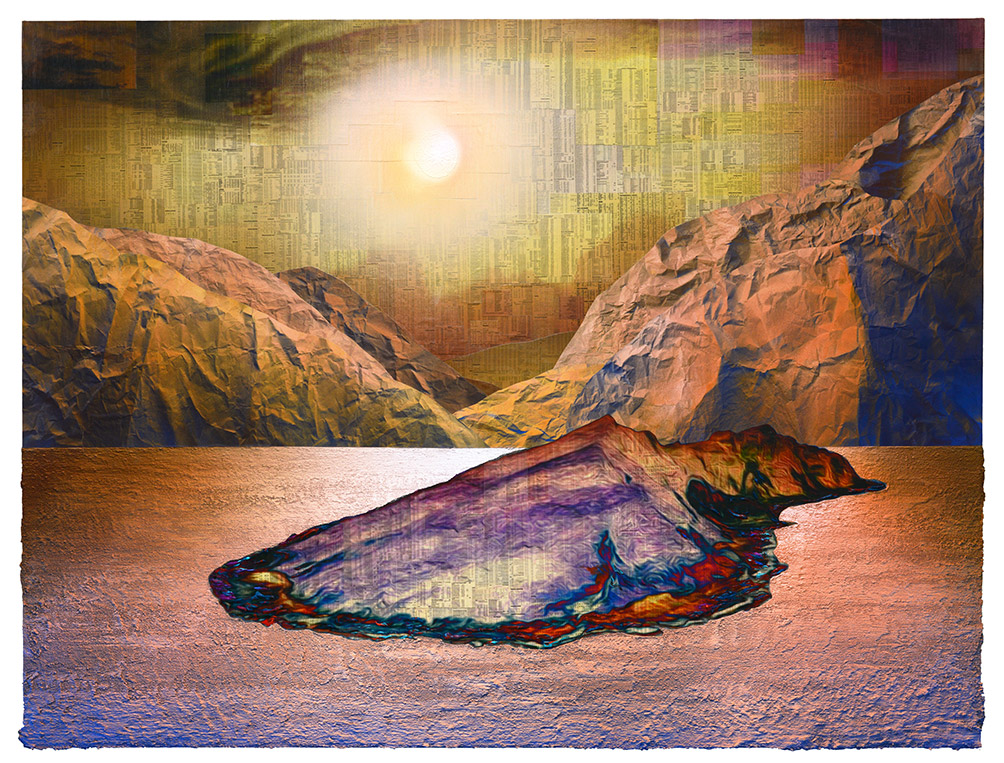 Inverted Tulipbook de Hoer, 2013: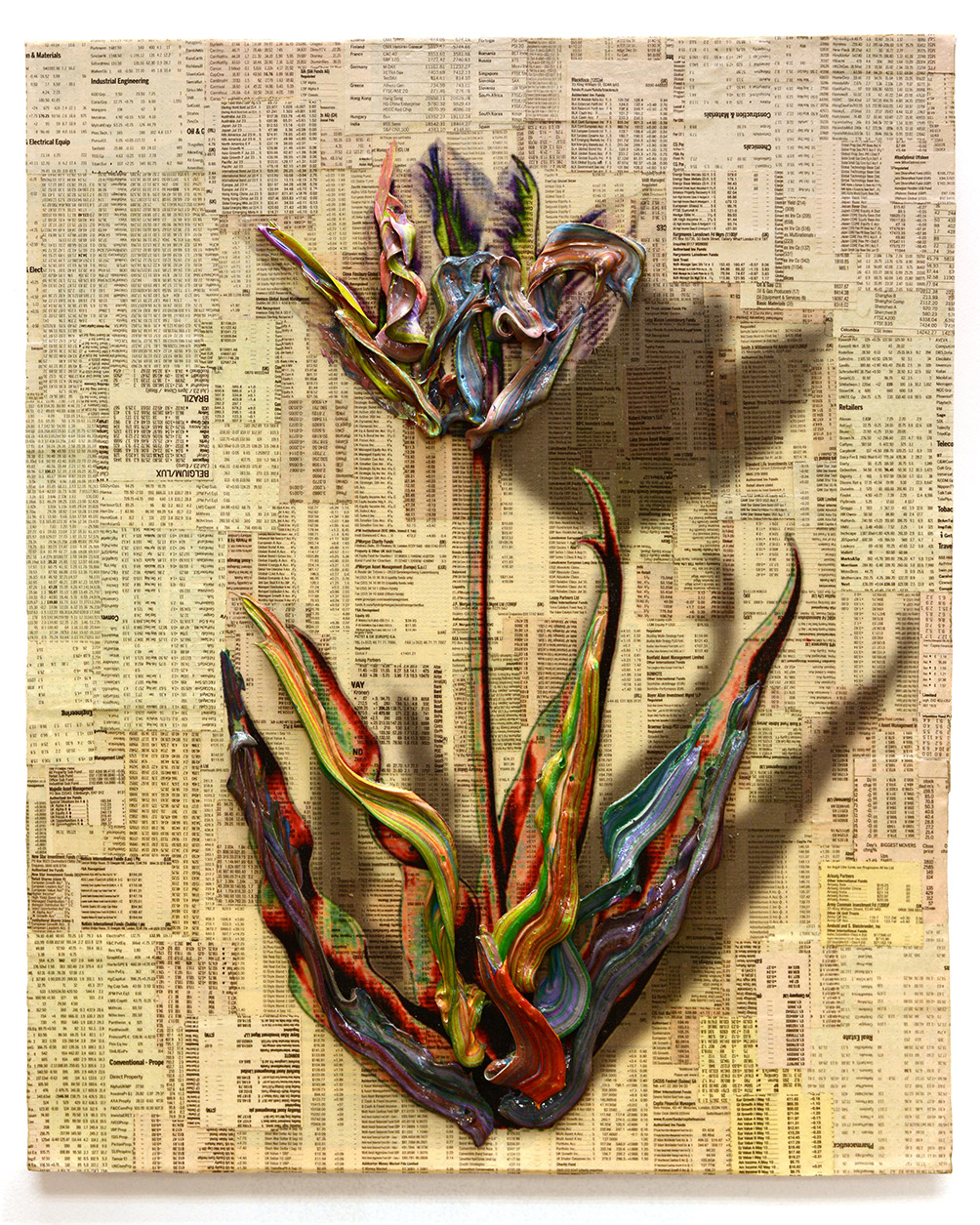 Trembling Sunrise, 2011: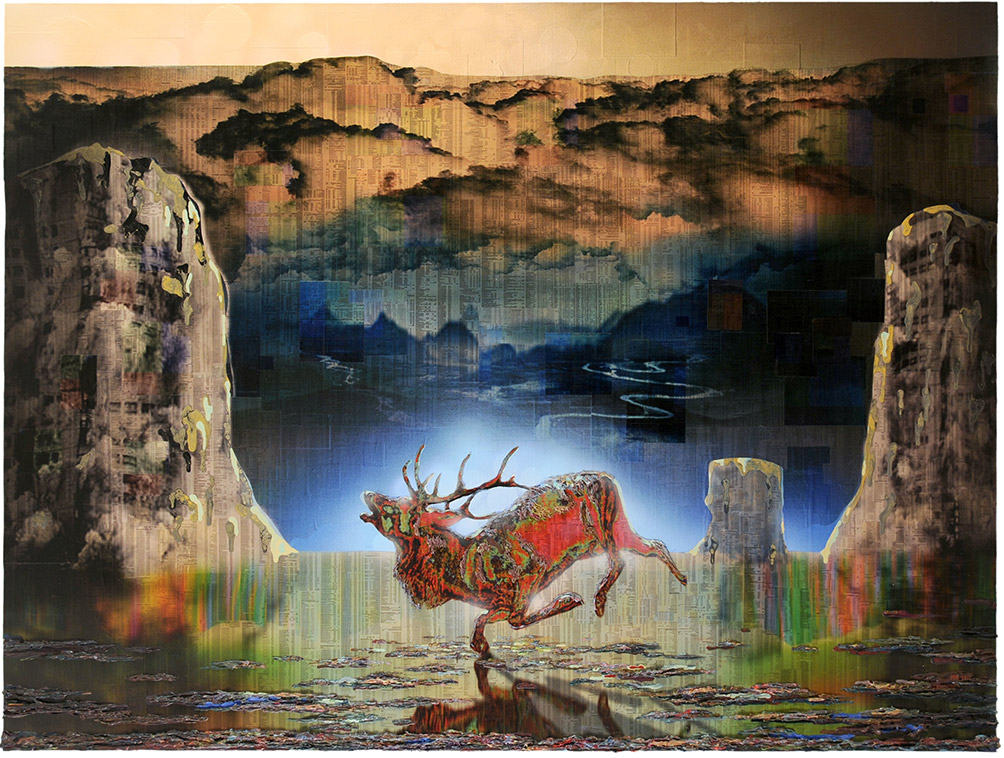 How to license an image
To request an image, log in or register for an account.
Need help? Contact our team for expert guidance on finding the right image for your project. Email artimage@dacs.org.uk or call +44 (0) 20 7780 7550. 
Related pages
 

All images © Gordon Cheung. All rights reserved, DACS 2017.