What can you tell us about Sonia Boyce's upcoming retrospective at Manchester Art Gallery?
The exhibition will be Sonia's first retrospective. Rather than a full retrospective of her whole career, it'll focus on works from the late-90s to the present. Sonia and I discussed a number of key works from this period and decided on a selection of six, including a new commission. The selection reflects the way Sonia's work employs a range of media such as film, wallpaper and photography to document and present the outcomes of performances and situations which involve people coming together in open-ended, collaborative and often unrehearsed ways.
How did this retrospective first come to be, and how long has it been in the planning?
We were actually already working with Sonia on another project. Manchester Art Gallery is one of the lead organisations in the Black Artists and Modernisms (BAM) project, for which Sonia is the research lead. The BAM project is exploring how artists of African and Asian descent in Britain feature in the story of twentieth century art in British public art collections. It made perfect sense for us to invite Sonia to do a solo exhibition and we've been discussing and planning the show for about a year now.
Sonia Boyce explores the black, female experience in many of her artworks, what kind of impact do you think she has made and why a retrospective now?
Sonia's earlier work specifically explored the black British female experience, but more recently her work has been less straightforwardly about what we now call 'identity politics' and instead explores themes such as masquerade, cultural identity and appropriation, difference and intersectionality. Sonia's earlier work from the 1980s has been shown recently in some very significant group exhibitions such as The Place Is Here in 2016-17. And she has been commissioned to make stand-alone works such as We Move In Her Way (2017) at the ICA. Sonia is a very significant, influential British artist whose work deals with relevant social and political themes, and it feels very important to reflect the more recent shifts and developments in her practice and bring her work to a wide audience.
The gallery has specifically commissioned a live work that explores one of Sonia Boyce's key themes, 'what people do when they come together'. How will this present itself and why is it something Manchester Art Gallery is interested in?
Yes, we've been working with Sonia on a new work called Six Acts which she's in the process of shaping into a six-screen film work at the moment. We're always keen to commission work when possible; it's one of the most exciting ways to work with artists. We were fortunate to get funding from Arts Council England for the exhibition, which made the commission possible. The starting point for the new work came from the way Sonia likes to approach things: bringing people together. So a group of us started by getting together in the gallery with Sonia, amongst the collection, to start some conversation. This group grew and widened to include invited performers, then gallery users too. In January this year, an evening 'takeover' took place in the 18th and 19th century galleries which included the 'six acts' taking place. Artist Lasana Shabazz and drag artists Anna Phylactic, Cheddar Gorgeous, Liquorice Black and Venus Vienna were invited to perform in response to various artworks and gallery spaces. And a painting, Hylas and the Nymphs by JW Waterhouse was temporarily removed from the wall to open up conversation about a range of themes and questions around representation. The whole evening was captured in film, photography and sound which Sonia is now using to make the work that will be shown for the first time in the exhibition. It's difficult to sum up this process succinctly, but I hope people will come and see the new work in the context of the exhibition to get a sense of what we've made together.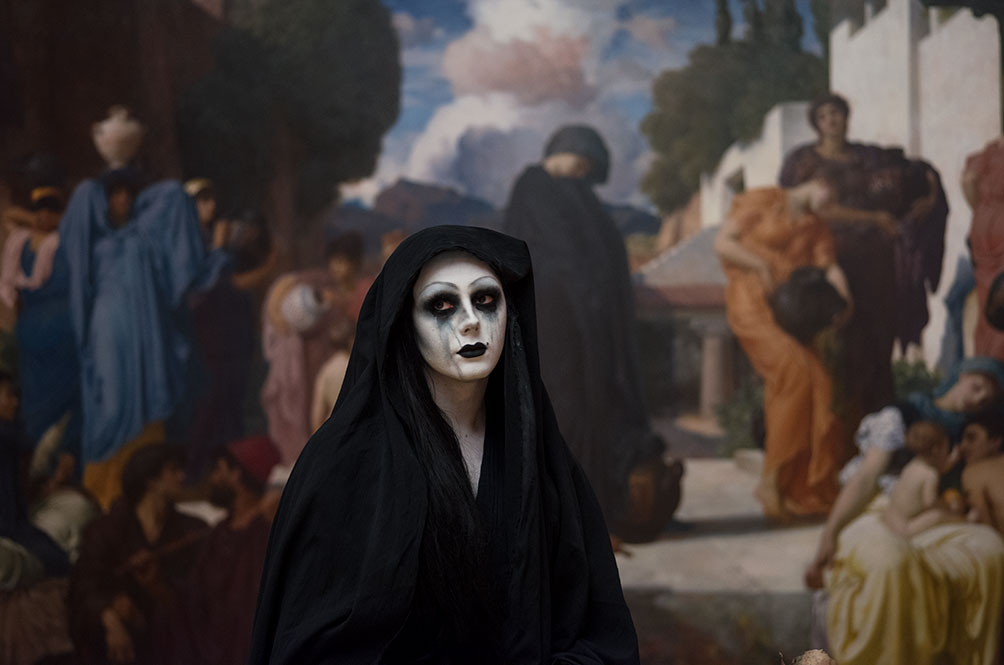 Some artworks that were specifically made in and near Manchester will be re-visited in this exhibition, for example, The Audition. How do you think these artworks will resonate with audiences today – will their impact and reception be the same?
Well, it'll be very interesting to see what people make of these re-visited works. The Audition was made at Cornerhouse, Manchester in 1998 as part of a residency Sonia did at the University of Manchester. An open invitation encouraged people to come into the Cornerhouse galleries and try on afro wigs and be photographed. We are showing new prints of a selection of the photographs that were made, around 400, so this work will have an incredible visual impact when it's installed. We discovered that a short video had been made at the time, giving an insight into the process too, so we'll be showing that alongside the work.
Devotional is another work that started life nearby, at FACT in Liverpool. This work is continually growing through ongoing participation and is presented differently each time it's shown. The work is about black British women in music and in Manchester we're planning to use an open Spotify playlist to encourage participation, which will be a new direction for this work. So it remains to be seen what the impact and reception will be to these works in 2018.
As curator, how did you approach this exhibition, and what has been the most enlightening thing working with the artist?
I've been very inspired by Sonia's way of working and have really enjoyed bringing people together to make interesting things happen in the process of making Six Acts. It's involved a great deal of collaboration, teamwork, talking and thinking. And it's raised interesting questions about the role of the gallery itself: how we make decisions, how we display artworks and the stories we tell. It has actually inspired us to organise a whole series of public events around these issues and questions.
Now I'm really looking forward to seeing how Sonia has worked with all the rich material from the commissioning process to make the new artwork for the show. I'm immersed in writing the interpretation at the moment and enjoying thinking with Sonia about the inter-connected themes that will flow through the exhibition.
Why do you think it is so important that Artimage makes works such as Boyce's available to the wider public?
I suppose the answer is similar to 'Why should a public art gallery make works such as Boyce's available?' Because it's vital that the art world reflects the range of artistic practice out there, that it doesn't shy away from 'difficult' questions and work that addresses relevant social and political themes and that the diversity of artists is represented through what gets shown publicly.
View Artimage's full collection of Sonia Boyce artworks here, or browse highlights below, including pieces exhibited in the Manchester Art Gallery Retrospective, Exquisite Cacophony and For you - only you: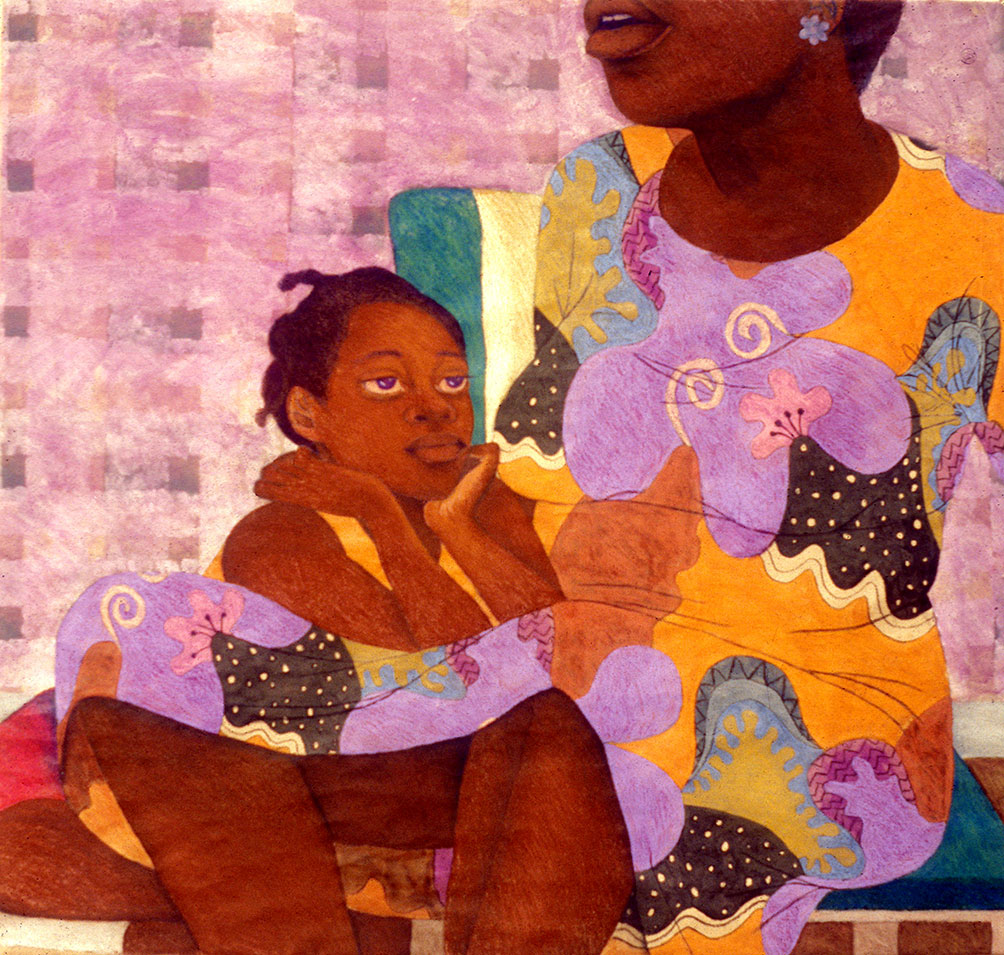 Big Women's Talk, 1984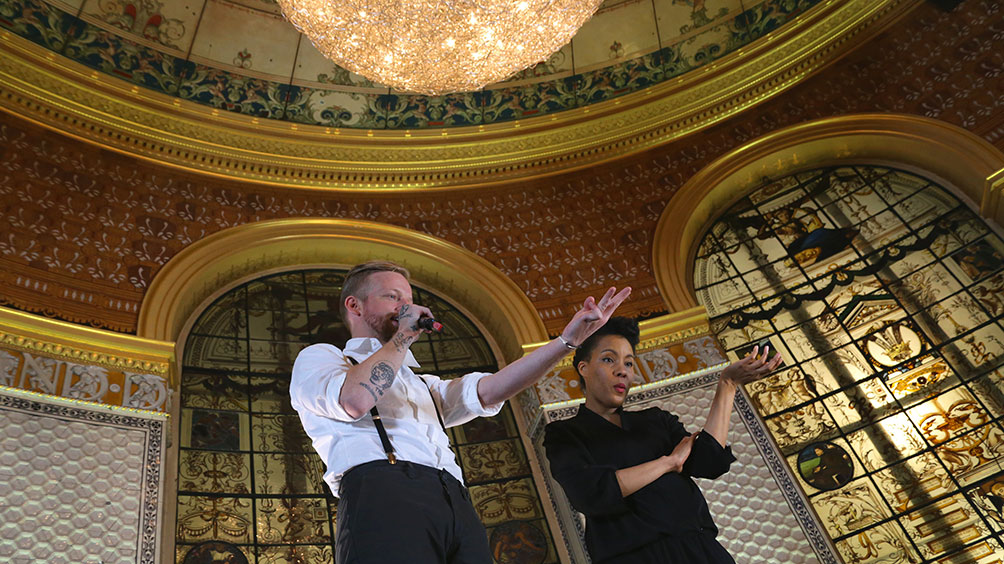 Exquisite Cacophony (film still), 2015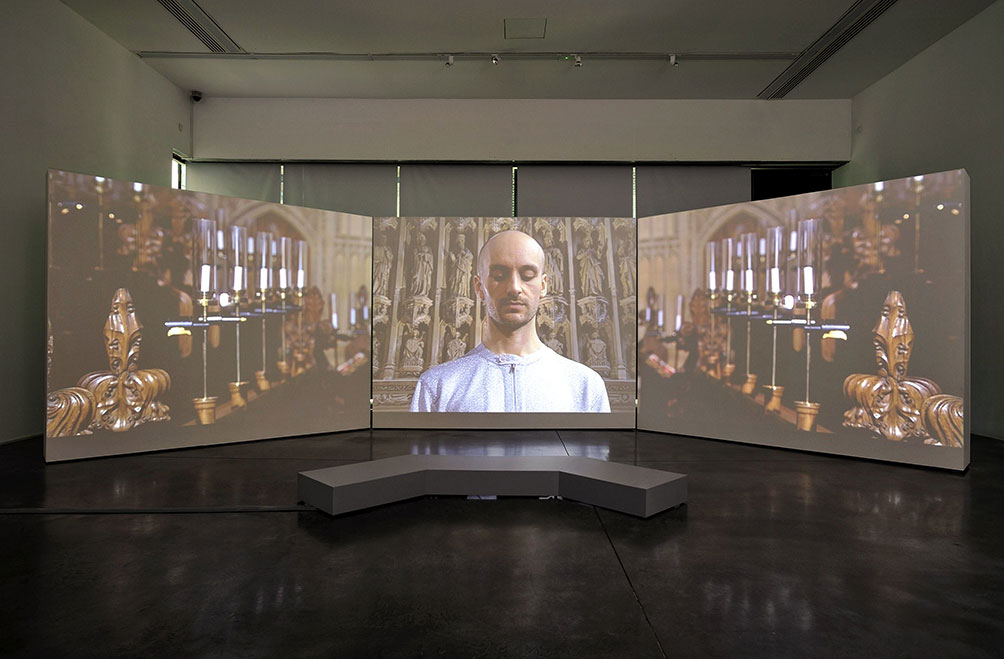 For you, only you – installation view, 2007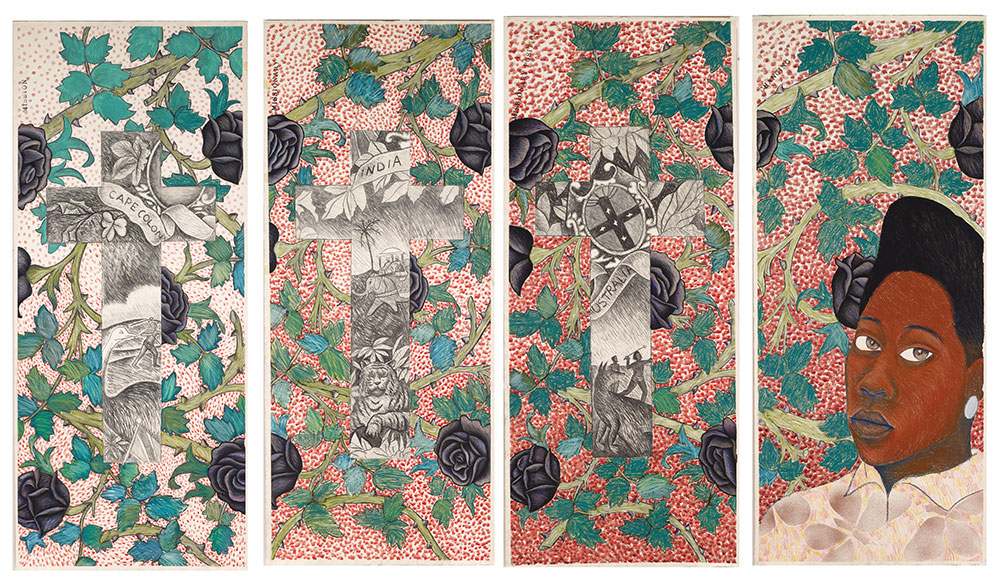 Lay back, keep quiet and think of what made Britain so great, 1986

Related pages
How to license an image
To request an image, log in or register for an account.
Need help? Contact our team for expert guidance on finding the right image for your project. Email artimage@dacs.org.uk or call +44 (0) 20 7780 7550. 
Images from the top: Crop Over, 2007, 15′, two-channel video (production still: Mother Sally), collection: Barbados Museum and Historical Society © Sonia Boyce 2018; Liquorice Black performance at Manchester Art Gallery during the making of Sonia Boyce, Six Acts, 2018 © Sonia Boyce 2018. Photo by Andrew Brooks; Big Women's Talk, 1984 © Sonia Boyce. All Rights Reserved, DACS/Artimage 2018; Exquisite Cacophony (film still), 2015 © Sonia Boyce. All Rights Reserved, DACS/Artimage 2018. Photo: Sonia Boyce; For you, only you – installation view, 2007 © Sonia Boyce. All Rights Reserved, DACS/Artimage 2018; Lay back, keep quiet and think of what made Britain so great, 1986 © Sonia Boyce. All Rights Reserved, DACS/Artimage 2018. Image: © Arts Council Collection, Southbank Centre.