Our dalliance with the Duchess
The Artimage Licensing team worked closely with The Royal Shakespeare Company (RSC) on behalf of the artist, Penelope Slinger, to ensure that the licensing of Ophelia 06 was smooth and easy. The image appeared as the centrefold in the production's brochure and our team made sure that the Royal Shakespeare Company attained all the rights and permissions necessary.
The licensing fees we collect always go back to the artist or estate.
"I am the Duchess still"
The RSC's production of John Webster's The Duchess of Malfi (1614) follows a fiercely independent Duchess who is foiled from marrying the man she loves by her two corrupt brothers, intent on destroying her. Typical of a Jacobean play, The Duchess of Malfi is full of dark humour, sensuality, violence and corruption. It is showing at the Swan Theatre, Stratford-Upon-Avon, until 3 August.
The Ophelia series
Ophelia 06 is part of Penelope Slinger's short Ophelia series, most of which can be found here on Artimage.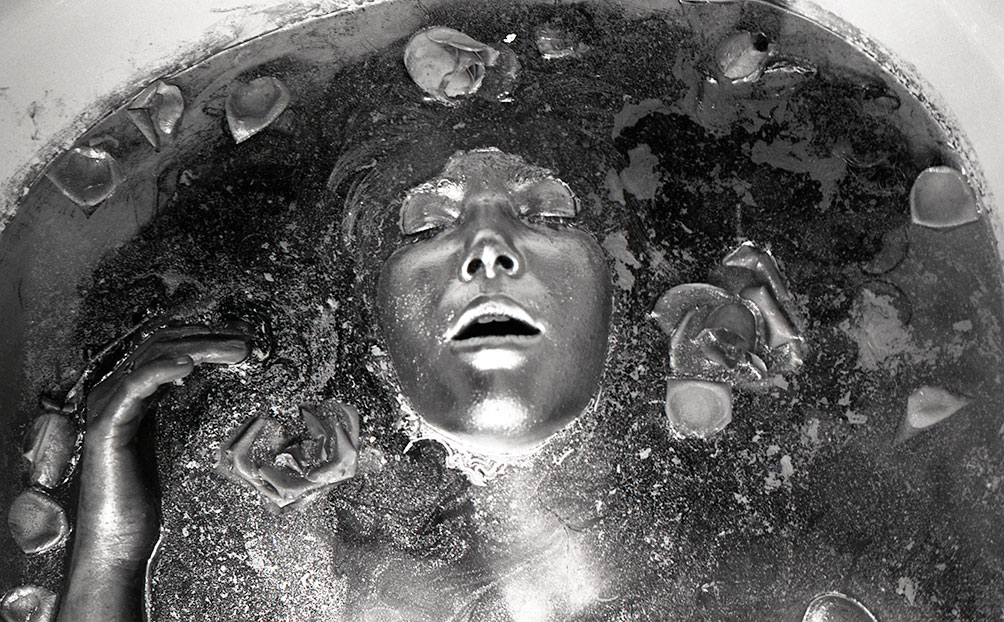 Related Pages
Browse Penelope Slinger's artworks
Browse the Ophelia series
How to license an image
To license an image, log in or register for an account and submit your image request. 
Need help? Speak to our team of specialists for expert guidance on finding the right image for your project. Email artimage@dacs.org.uk or call 020 7780 7550.

All of Penelope Slinger's images are available for fast-track licensing. 


Image: The Royal Shakespeare Company's Duchess of Malfi programme, designed by Sam Jones. Image courtesy of the Royal Shakespeare Company; Ophelia 01, 1974 © Penelope Slinger. All Rights Reserved, DACS/Artimage 2018.