What can you tell us about Wilhelmina Barns-Graham's exhibition at the Jerwood Gallery, Hastings?
The show at the Jerwood in Hastings takes as its starting point a work from their permanent collection titled, 'Winter Landscape' 1952. This is an important transitionary work between Barns-Graham's important 'Glacier' series of works begun in 1949 and a later group from the early-50s, which looked more at the structure of cliff and rock features in Cornwall. Curated by Jerwood Collections' Lara Wardle, the exhibition overall focuses on Barns-Graham's fascination with the forms and forces found in nature.   
What is it that drew Barns-Graham to depictions of nature, both abstract and representational?
Barns-Graham felt a strong affinity to the landscape and the elements within it from an early age. Being out in nature, be it in Scotland, Cornwall or travelling abroad, was for her a way of finding shapes and forms which could be assimilated into her practice. The landscapes were full of discoveries and her drawings were a notation of these discoveries, to later inform her imagination. She regarded drawings from nature as exercises, as much perceptual as conceptual. She had no problem with working with both figurative and abstract approaches simultaneously.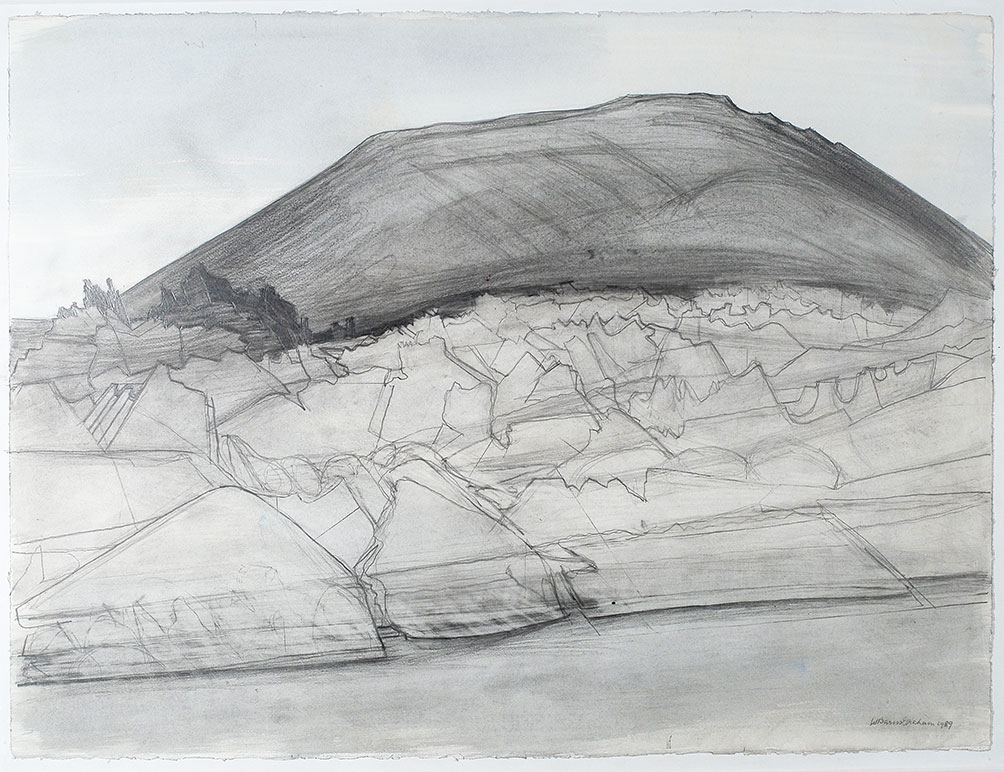 This same exhibition, Wilhelmina Barns-Graham: Sea, Rock, Earth and Ice, will then be moving to Graves Art Gallery in Sheffield, 8 December 2018, supplemented with further paintings and drawings. How might these additions change and enhance the exhibition?
Because Graves Art Gallery has more available space for the exhibition, we were able to select an additional group of works that look at the same themes addressed at the Jerwood, but in more depth and at a larger scale, demonstrating a broader range of her stylistic approaches. Included at the Graves, for example, will be the important painting 'Cliff Face' 1952, which couldn't be accommodated at the Jerwood.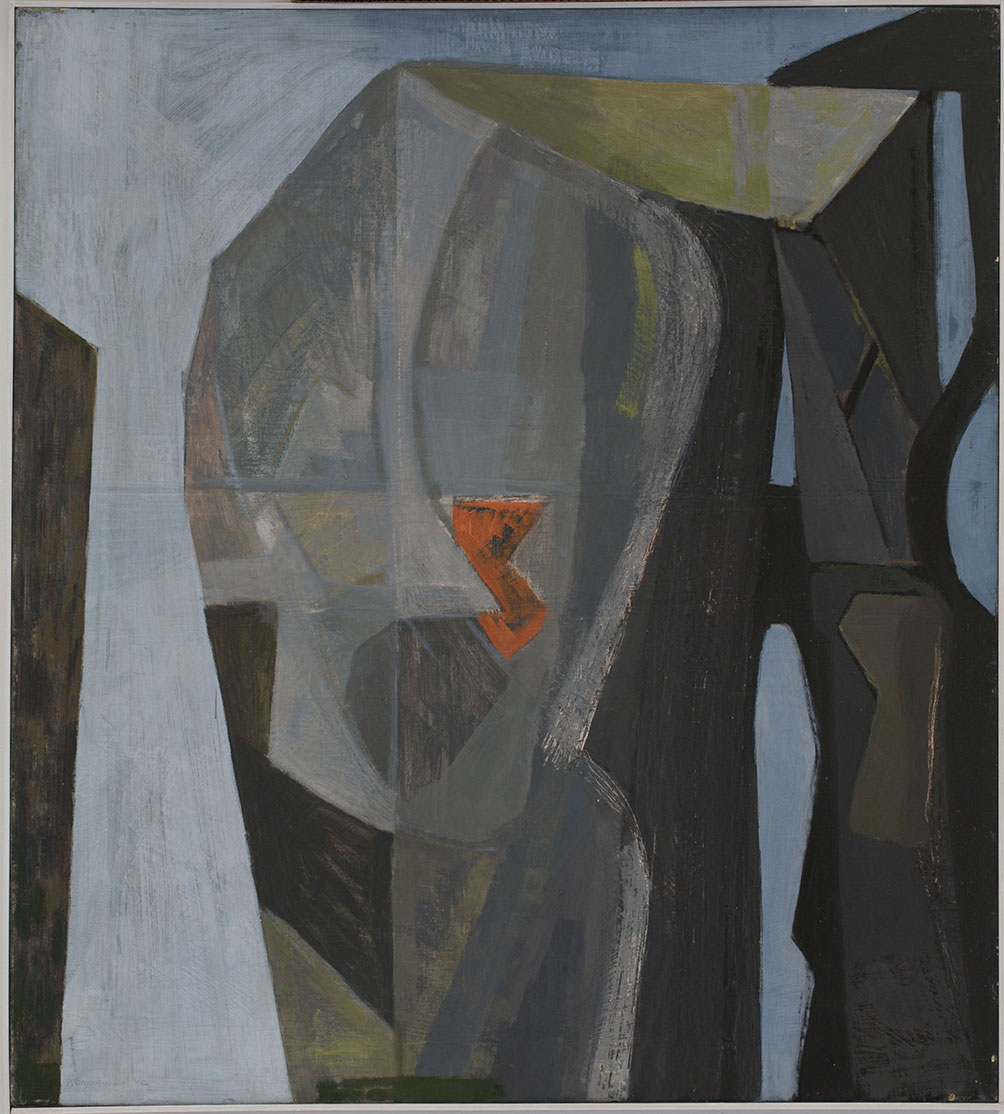 Do you have favourite piece from any of these exhibitions?
It's very hard to choose from the strong group of works in the exhibition, however, if I had to pick one, it would be 'Clay Workings, Chiusure' 1954. Using simple brown tones of ink and wash, it is a remarkably sophisticated and multi-faceted depiction of a specific place, perfectly exemplifying her fascination with underlying structures in nature.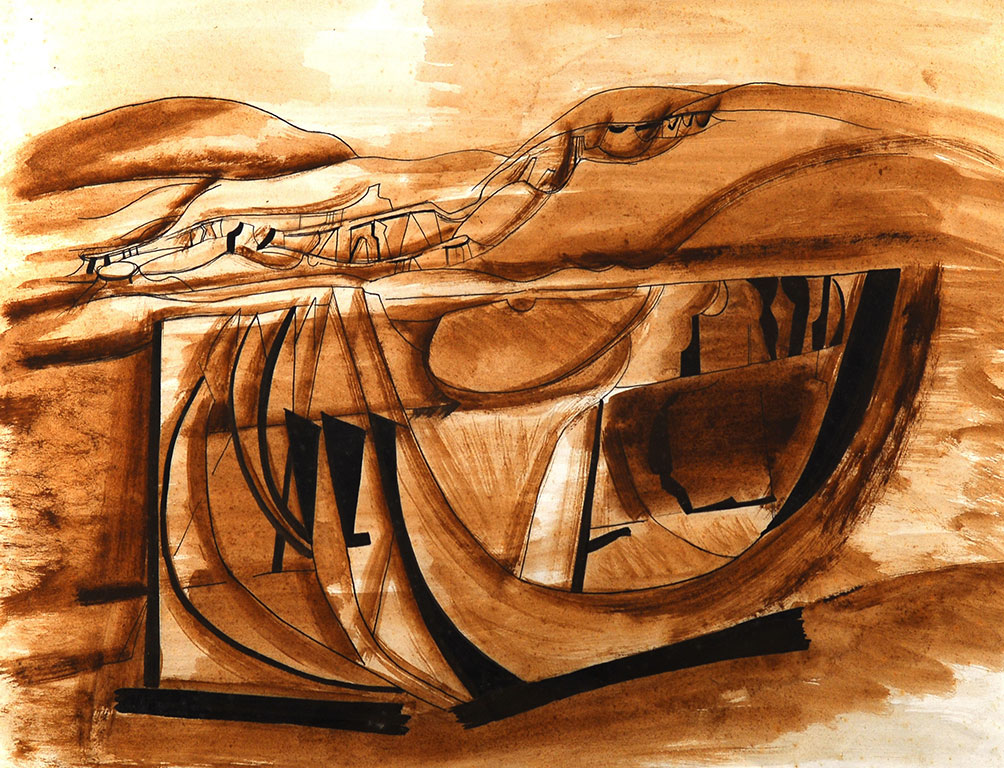 There are many further events and exhibitions happening in 2018 and on into 2019. What are your highlights?
While Wilhelmina Barns-Graham: Sea, Rock, Earth and Ice at the Jerwood and then in Sheffield is our main public gallery exhibition for 2018, we also have a substantial group of works being shown in The Art of Collecting at the Mall Galleries 27 June - 4 July, as well as selling exhibitions coming up at Gallagher & Turner in Newcastle upon Tyne and The Watermill in Aberfeldy in September. We're also delighted that in August a group of late Barns-Graham works will go on display at the Scottish Parliament, Holyrood.  
Barns-Graham spent much of her time in Cornwall, and is associated with those from the School of St Ives. What was the importance of St Ives to Barns-Graham?
Barns-Graham was recommended initially to go to Cornwall by the then head of Edinburgh College of Art, Hubert Wellington. Arriving in 1940 she found her way into what was still a relatively small modernist art community of artists with whom she felt a kindred spirit. In the following years she established her own voice within this community, playing a central part to its existence. Clearly the up and down interactions between the artists provided a stimulating milieu, though times were hard for many of them. Inheriting a house near St Andrews in 1960, sharing her time there often gave respite from the intensity of the community, but she always considered St Ives as her primary artistic home.
Establishing herself as a name in Edinburgh and London, in her later years she added the new medium of screen-prints to her work. What led to this development and how, over the years, did her work change?
Barns-Graham had been approached by Kip Gresham (Curwen Studio) around 1990-91 to work with him on making screenprints, which she did successfully, but without being entirely satisfied with the process. She went on to make a small number of prints elsewhere, by invitation, at Dundee Printmakers Workshop and Porthmeor Printmakers, St Ives. In 1998 she was then introduced to Carol Robertson and Robert Adam who had set up their own studio, Graal Press, after leaving Edinburgh Printmakers. After cautious beginnings it was clear that Carol, in specialising in the use of water-based screen-printing inks, was able to offer something very new which excited Barns-Graham. This complimented her work in other media while the collaboration with Carol provided her with a freedom to experiment in new ways. Printing and painting were to feed off each other.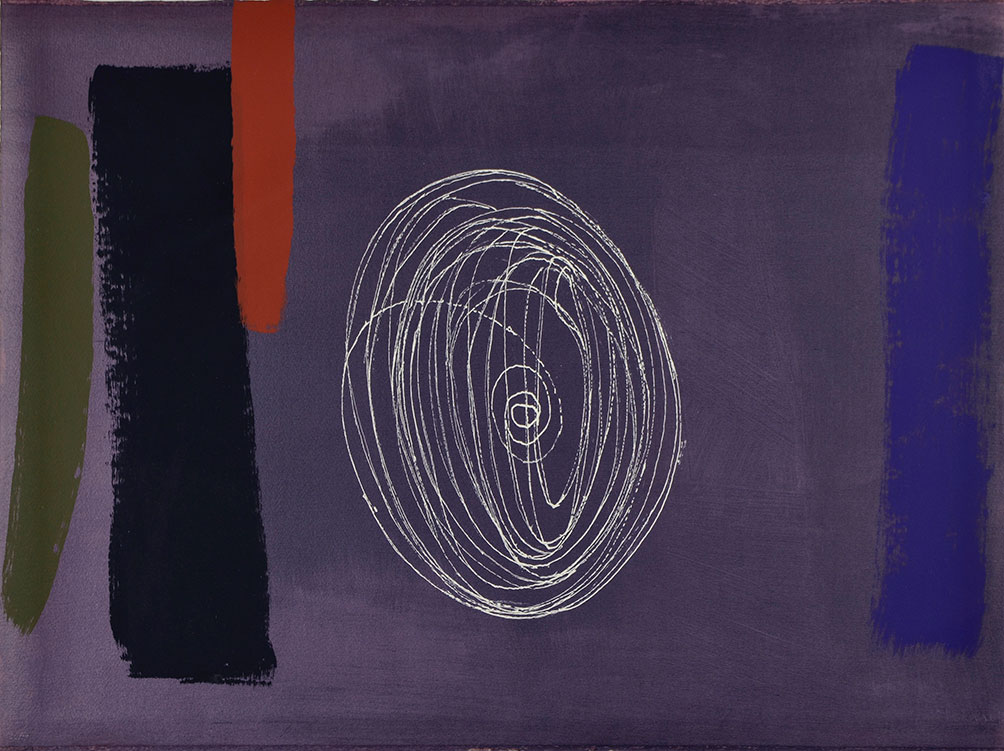 Being a Scot, when Barns-Graham was awarded a CBE in 2001, she wore tartan. What of her Scottish heritage might you be able to see in her artworks, if any at all?
Barns-Graham was very proud of her Scottish heritage. This was of course reinforced when she inherited Balmungo House outside St Andrews, which led to her spending more time in Scotland. Studying at Edinburgh College of Art (1931-37) was crucial to the development of her art, both in her use of colour (for which Scottish art is so well recognised) and, of equal importance, drawing, which was a key element of her training and which played such a vital role her life as an artist. The early influence of her teachers – (Sir) William Gillies and Johnny Maxwell are clear to see in this, while S.J. Peploe and (Sir) William MacTaggart taught her painting. 
What made the Trust decide to join Artimage, and what have been the greatest benefits?
One of the main functions of the Wilhelmina Barns-Graham Trust is to work to enhance the reputation and understanding of Wilhelmina Barns-Graham as one of Britain's most significant 20th century artists. An important part of this is to ensure that we make images of her works from across her long career as widely visible and accessible as possible. Artimage can play an important role in this.

Browse more Wilhelmina Barns-Graham artworks below, or view our full collection here: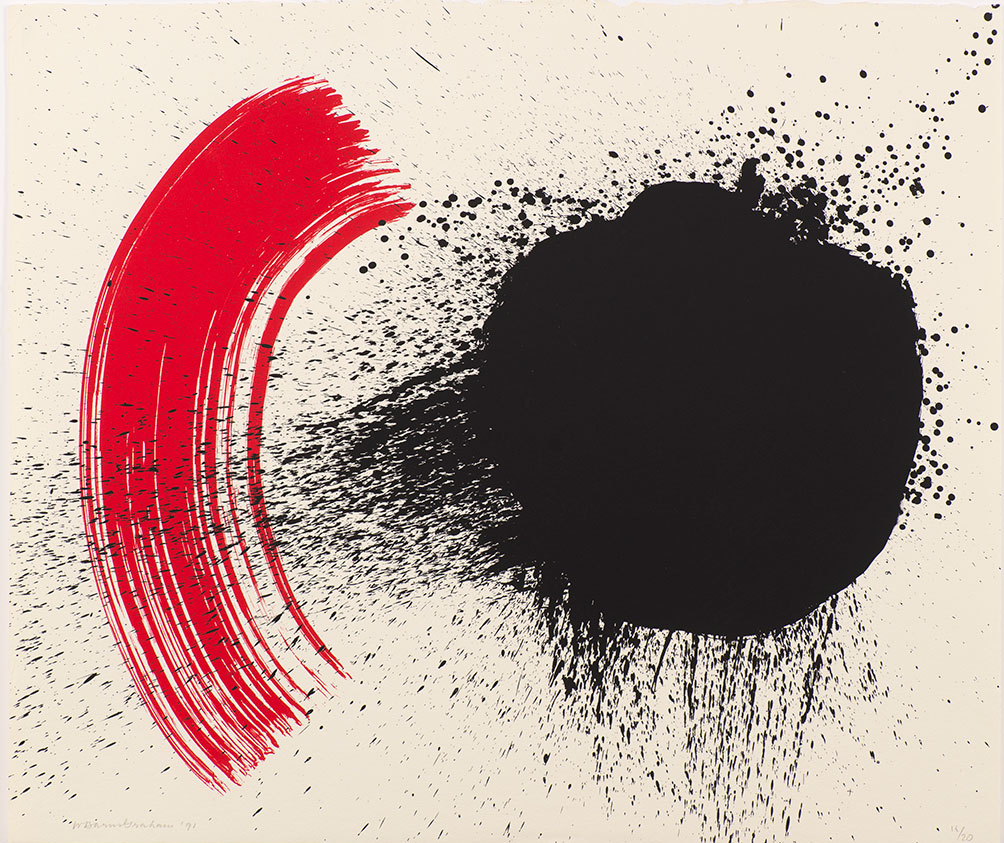 November I, 1991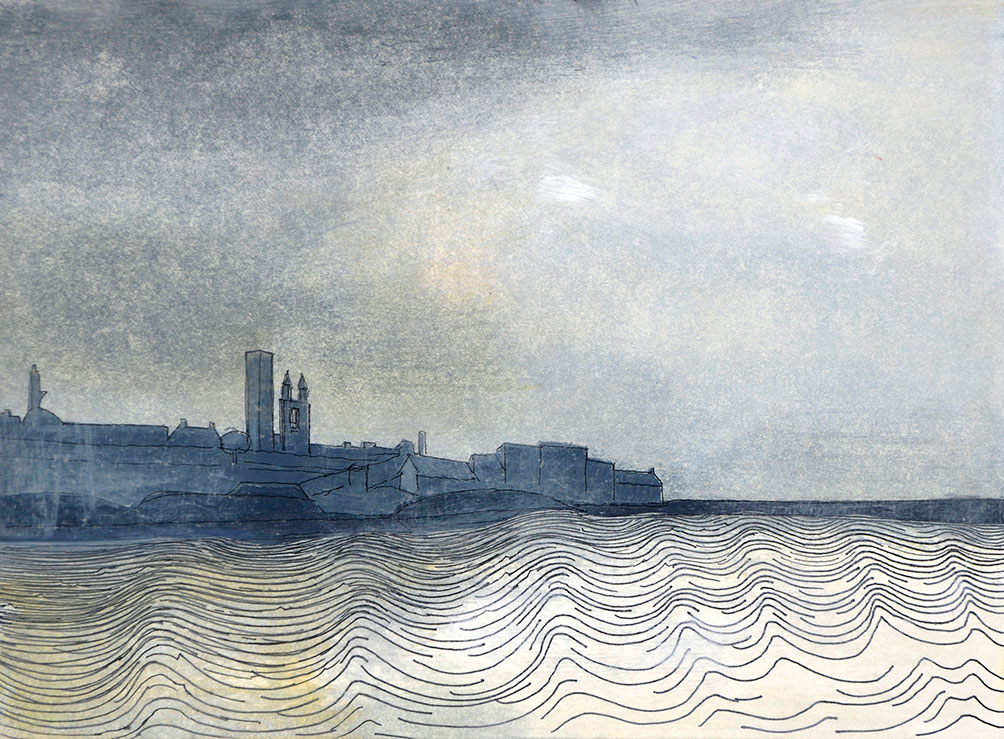 St Andrews Looking West, 1981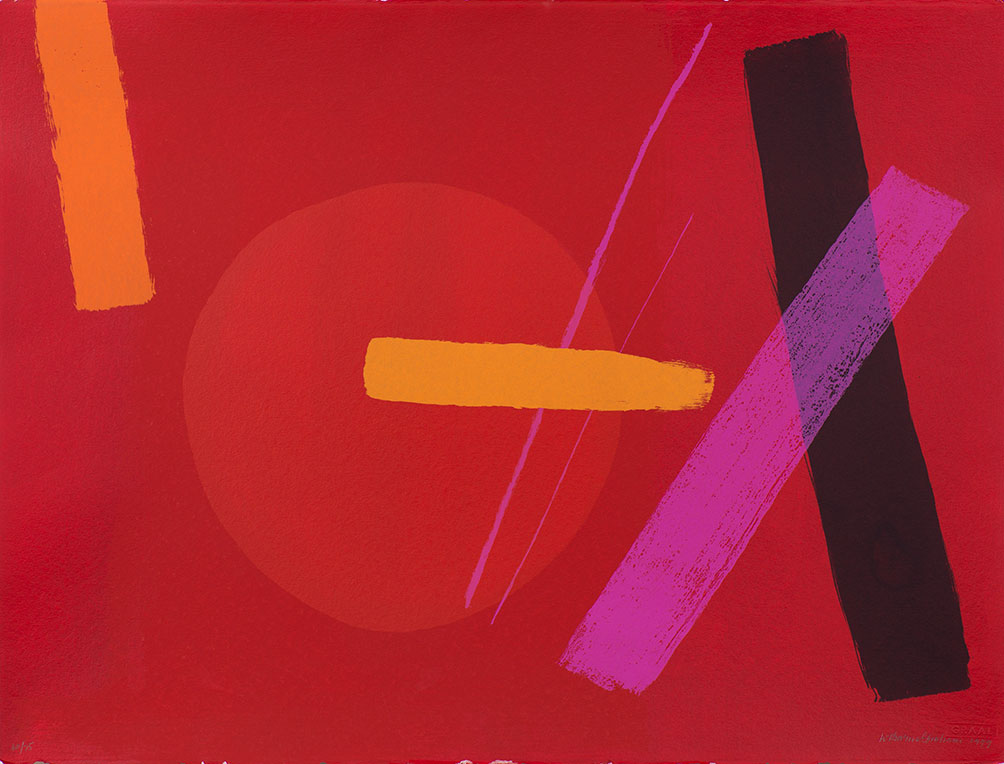 Another Time, 1999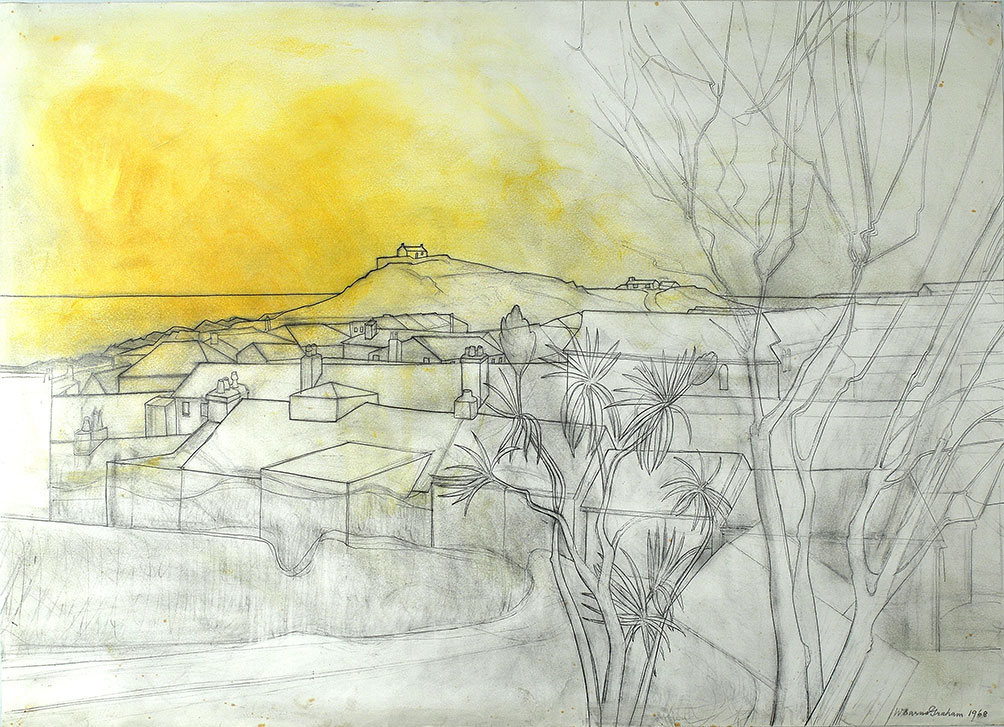 St Ives from Salubrious House, 1968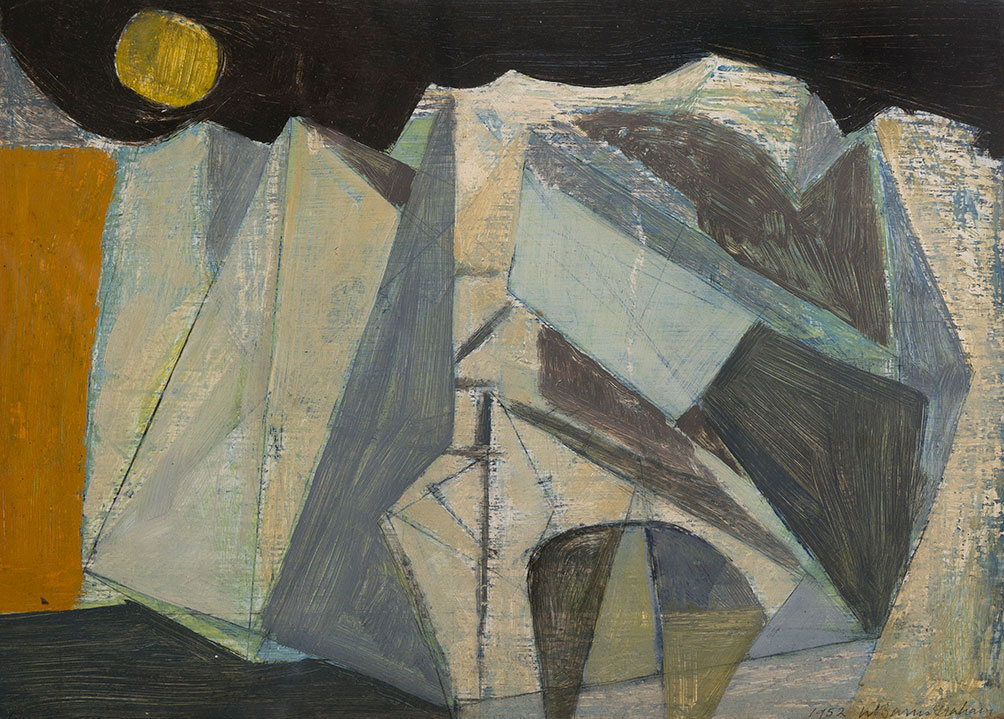 Cliff, 1952
The Exhibition
Wilhelmina Barns-Graham: Sea, Rock, Earth and Ice will show at Jerwood Gallery, Hastings, 13 June 2018 - 7 October 2018 and move to Graves Art Gallery, Sheffield, 8 December 2018 - 2 March 2019. 

How to license an image
To request an image, log in or register for an account. 
Need help? Contact our team for expert guidance on finding the right image for your project. Email artimage@dacs.org.uk or call +44 (0) 20 7780 7550. 
Related pages

Images: Glacier Study, 1948-9 © Wilhelmina Barns-Graham Trust 2018. Photo: Bruce Pert; Ruta de Los Volcanes, Lanzarote, 1989;© Wilhelmina Barns-Graham Trust 2018. Photo: Bruce Pert; Cliff Face, 1952 © Wilhelmina Barns-Graham Trust 2018. Photo: Coline Russelle; Clay Workings Chiusure, 1954 © Wilhelmina Barns-Graham Trust 2018. Photo: Bruce Pert; Walkabout Time, 1999 © Wilhelmina Barns-Graham Trust 2018. Photo: Bruce Pert; November I, 1991 © Wilhelmina Barns-Graham Trust 2018. Photo: Bruce Pert; St Andrews Looking West, 1981 © Wilhelmina Barns-Graham Trust 2018. Photo: Bruce Pert; Another Time, 1999 © Wilhelmina Barns-Graham Trust 2018. Photo: Bruce Pert; St Ives from Salubrious House, 1968 © Wilhelmina Barns-Graham Trust 2018. Photo: Bruce Pert; Cliff, 1952 © Wilhelmina Barns-Graham Trust 2018. Photo: Eddie Martin.