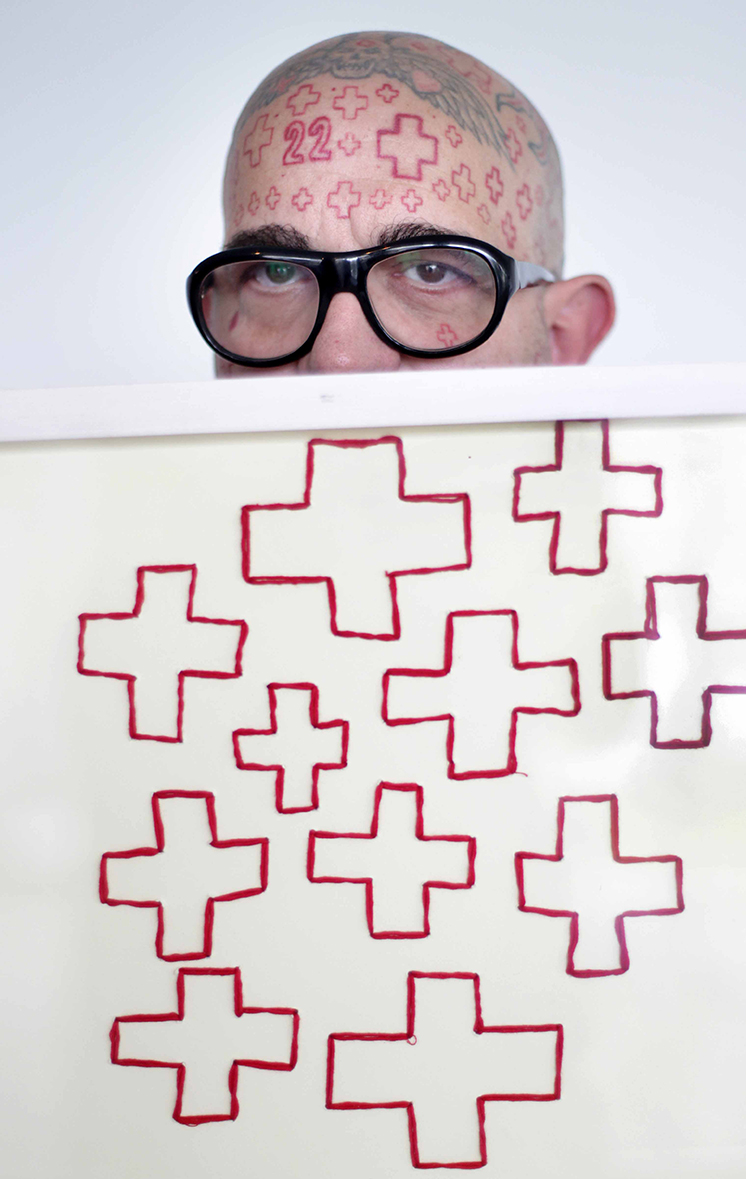 Franko B at 7 BLOOD at Science Gallery. Photo courtesy of artist.
Franko B was born in Milan, Italy and lives and works in London. Franko works with a variety of mediums including photography, performance, painting, installation and sculpture.
Known for his visceral explorations of the human body, his practice is manifested in his troubled childhood and sits somewhere between isolation and seduction, benevolence and confrontation, suffering and eroticism, and punk and poetry.
Amongst performing at Tate Modern (2003) and the ICA (1995, 1996, 2008), Franko B has published his own work, such as Still Life. He has also been the subject of a number of monographs. His work is in the collections of the University of Bristol and the Victoria and Albert Museum among others. He was appointed Professor of Sculpture at l'Academia di Belle Arti di Macerata, Italy and is a visiting lecturer at the Royal College of Art.